Welcome to McLean Ministries
CLEARANCE ON ALL AUDIO CD TEACHING SETS
LIMITED QUANTITIES – WHILE SUPPLIES LAST
After browsing our teaching titles, contact us to check cd availability and cd prices (no longer listed), and how to place your order online.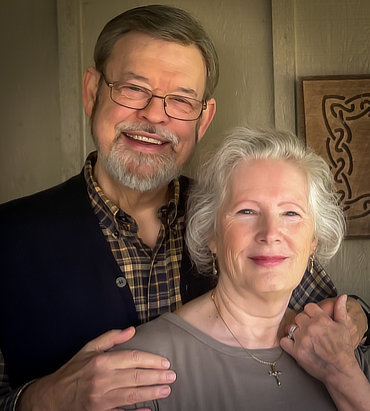 Clay and Mary are devoted to loving Jesus and leading His people into a more intimate and abiding walk with Him. Their ministry reaches across denominational lines to the true church worldwide, responding to the cry from hurting Christians in all walks of life who are desperate for real help and healing.
Clay has served the body of Christ for over 50 years in various capacities, including teaching and preaching, composing and singing, praying and serving, healing and pastoring, studying and writing. He is an exceptionally gifted communicator, able to interpret the Scriptures as well as share his own testimony in a down-to-earth manner, full of power and truth. Mary is also a gifted speaker who teaches with a gentle power in the Spirit alongside her husband.
Together, Clay and Mary have led various gatherings in a unique blend of teamwork, reflecting the image of God not only with the words they speak, but also with the way they relate to one another. They are humbled and honored to be entrusted with such a work from God; undergirded by a faithful family of supporters (called Nightlighters), and multiplied by the hands-on help of a praying ministry team.
Both Clay and Mary have academic backgrounds in biblical and psychological studies from East Texas Baptist University. They live in the beautiful Appalachian Mountains of North Carolina, not far from their grown children, grandchildren, and great-grandson.